Free Teen Porn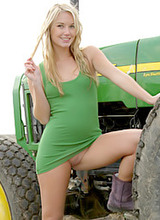 Bravo Girls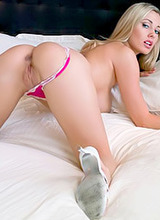 Shy and Naked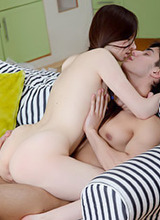 Vanilla Cuties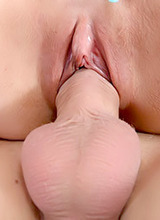 Sex TV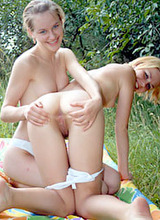 18 Years Girls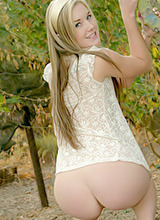 Pink Pussy Lips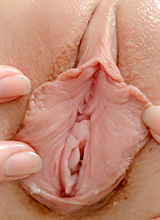 Sweet Girls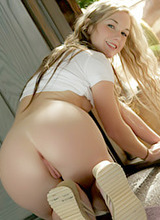 Anal Andels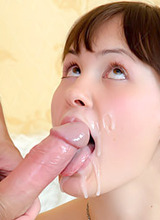 Spunky Nymphos
Andi Pink Review — «Cute teenage girl...»
The Tour Promises:
Andi Pink welcomes you to her site by laying out the numbers. She has more than 500 galleries and 150 videos online and that makes it one of the biggest solo girl sites in the world. She promises multiple times that everything is exclusive and says the pictures are 1024px or better and the videos are DVD quality. She promises zip files, new videos weekly and in her pictures and sample vids she promises to give you plenty of tits and pussy. That should be more than enough to entertain.
General Impressions: Andi Pink's site has been around for a number of years but it seems as though she's been updating for most of them. She has created a huge collection of content and looking through the preview pictures it seems as though she's only gotten sexier over the years. I liked reading a little about her on the tour and I look forward to seeing more of her nudity. She promises bonus access to 29 other sites and that's just another reason to get inside and enjoy what this chick has for her fans.
The Review: The member's main page is a little sloppy. Some of the design elements are out of place, like it wasn't updated for modern browsers. They have a huge number of advertisements for other solo babe sites on the page and they list the three most recent picture and video additions. There are no dates attached to those additions but according to a box at the very top of the page she's adding new picture sets every 3-4 days. I don't know if that can be trusted but I'm going to go with it.
The picture galleries are organized by the month they were added. Go all the way back to June 2005 and you'll see the first content sets she ever added. That means the site has been around for more than four years. The picture galleries are broken into multiple parts so they can update frequently without actually shooting much content, which is frustrating. They don't add them consecutively either so you'll be jumping from month to month to find a complete gallery. I'd rather they just updated once every week and a half instead of breaking all the galleries into three parts.
Most of the galleries have roughly 50 pictures and can be downloaded in a zip file. They display at 1024px and nowadays that's average quality. I'm a little surprised the most recent galleries aren't higher resolution but they're sticking with what they've always done, apparently. Updates still appear to be coming and it's hard not to be impressed with her dedication. The site must be successful if she's making content for it four years later.
Most of the content her falls into the cutie type. She wears cute t-shirts and tank tops. She wears cute shorts and dresses. Of course she mixes it up every now and then but she's like any other young girl you see when you're out in the world. That can be a good or bad thing depending on your desires. If you're looking for a young lingerie model then this isn't the site for you. If you want to see a cute girl in her pajamas and her normal clothes then she's perfect.
Andi Pink isn't a prude though. Don't take her cuteness and her fairly simply collection of clothes to mean she won't get naughty with you. She shows her tits and her pussy in every photo shoot and she is happy to fuck that hot box with a dildo every now and then. I love watching her stuff a toy into that sexy pussy to fuck it good. I'm also fond of the occasional costume she brings out. Her nurse outfit was impressive and her Mrs. Claus outfit is really attractive.
In early 2009 Andi Pink changed her look. The teenage model dyed her hair dark black and just like that she was a totally different model. She still has the cuteness and the big gray eyes but now she looks a little less innocent. Perhaps it's just me that sees it that way though. She seems a little bit naughtier and sophisticated. Somehow the hair color imbues her with intelligence. I like it a lot and I suspect that you will too. At the very least it's a change of pace.
We haven't talked about the Andi Pink videos yet. The young model has 166 of them and they haven't been updated in six months so I wouldn't count on that collection getting much bigger. They play at 720x480 and 1300kbps so they look good but will not blow your mind with high quality. That's less than DVD quality for sure. They're still worth downloading though because you get to see the sexy chick masturbating and every man wants that.
The best reason to invest in the site is to see Andi Pink masturbating. She takes her clothes off and she spreads her legs and you can see her fantastic pussy lips and her nicely trimmed snatch. I'm quite fond of seeing a dildo slide into her pussy. This is especially entertaining when Andi is flashing her big bright smile at you and then stuffing something into her pussy. It seems like the innocent sweetheart wouldn't be into fucking her box and yet there she is humping the hole with something long and thick. Isn't that awesome?
As I mentioned there are 29 bonus sites that come with your membership to Andi Pink. You can access them all as soon as you join and it's easy enough to get there since they're all linked on the main page. You'll have to log in to each of them separately and you'll find that 27 of them feature young babes very much like Andi taking their clothes off, modeling their hot pussies and more. The other two sites feature transsexual models and are totally out of place.
Check some free galleries from Andi Pink below:
Conclusion: Andi Pink is one of the few solo models online to keep working on her site four years after it went live. They're still updating and they seem to have plans to do so for quite some time. She has 550+ sets and even though that's only just 300+ picture sets it's still a big collection. The videos are nice too and Andi will blow your mind by taking her clothes off and playing with her pussy to shatter your image of her as an innocent sweetheart. She has a strong idea of what men want to see from girls like her and she loves living up to that. She wants to be your naughty girl so give her a chance and she won't disappoint. The 29 bonus sites are a really nice way to pass the time after you've seen all that Andi has to offer.
CLICK HERE TO VISIT ANDI PINK