Free Teen Porn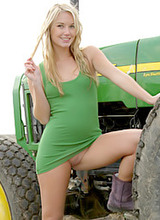 Bravo Girls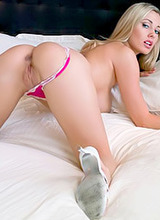 Shy and Naked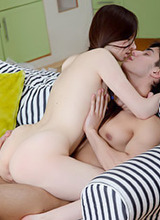 Vanilla Cuties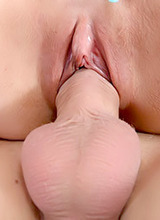 Sex TV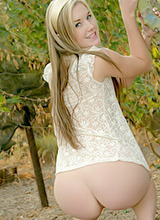 Pink Pussy Lips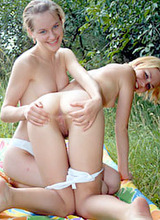 18 Years Girls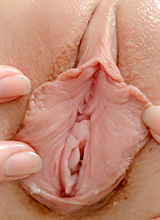 Sweet Girls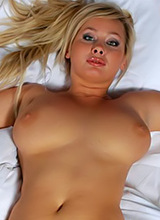 Hot Ass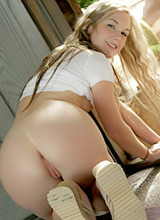 Anal Andels
Ashleys Candy Review — «she knows what you want from a lady...»
The Tour Promises:
The tour for Ashley's Candy is designed like a comic book. It's an inventive and cool way to present you with the content you crave and get you excited about what Ashley presents to the world and all her members. There are many pictures to check out and a video preview that might get you excited. The final page where you can choose to join is where you'll find the real information. She is basically a webcam girl and it appears as though that's the only kind of content she produces. It should be interesting to see what that's like.
General Impressions: I'm not sure I've ever seen a site built entirely around a girl doing webcam shows. Usually the webcam action is a secondary pleasure to keep you around for extra months. According to the tour Ashley doesn't even do regular picture galleries and videos. She just sets up her webcam and shakes her ass for you. I can tell you that she has the kind of glamour slut look that I really dig. Her eyes are beautiful and blue, her hair is long and shimmering and her body is tanned and tight. The titties look as though they're the perfect size so I'm all for having some fun with her.
The Review: This is a big site and there's a whole lot to see. You can get started on the member's main page where Ashley has left a note welcoming you to the site and inviting you to explore. Below that you'll see a list of all the recent updates and she's doling out a bunch of new stuff every week between the archived cam shows and the webcam picture galleries. There are links to a whole bunch of bonus sites at the bottom of that main page just in case you want to get around and have some fun with other chicks.
Ashley's Candy is indeed the webcam site that was promised. There are 130+ picture galleries but they're all just screenshots from her webcam shows. They're mildly entertaining but at 640x480 with questionable lighting it's not going to blow your mind or be anyone's idea of genuine great entertainment. The galleries generally have 50-100 shots each and they're all listed on the same page to make the browsing nice and easy. The pictures are a good way of seeing all the different outfits she likes to wear during her cam shows.
There's a selection of more than 90 videos for download and they do not appear to be webcam shows (they would be listed with the cam shows if they were, I suspect). The camera appears to be of middling quality but she gives you high resolution versions of the videos and they play at 3000kbps so they're definitely impressive. The lighting isn't always perfect so it does seem as though she's producing all this content on her own. The movies can be streamed in a Flash player and they look unquestionably hot.
Ashley has a lot of experience in front of the camera and she brings it out when the time comes to perform. Seeing what she does when confronted with your desire is amazing. She can move her body in ways that will blow your mind. The things she does with her hips and her legs are designed specifically to make men hard and you won't believe how well they work.
She begins her webcam shows dressed in something naughty and it should be noted that she has an impressive collection of outfits for you. She shows off in everything from costumes to lingerie sets to tight t-shirts and short skirts. Since there are more than 200 archived cam shows to download you know you're seeing it all. The content wouldn't be nearly as fun if Ashley wasn't totally hot but of course she is so it really works. She has a body with tightness from head to toe and she is nicely tanned so she looks even sexier. In my experience she's always really glamorous with beautiful makeup and perfect hair.
The webcam videos that can be downloaded are lacking in quality. In other words, they look exactly like webcam videos. The problem is that it's hard to imagine paying a monthly fee to have access to them and one show a week doesn't really justify being a member long term. 320x240 doesn't look good in a video and that's what the webcam shows are. I'm not sure how you solve that problem with a webcam model though. When you consider how much a regular cam shows costs the monthly fee is a bargain so maybe that's why you should join.
There are 85 posts in her journal where you can read all about the beautiful chick and learn everything she wants to share. The outtakes are generally amusing and they offer a little more content so there's nothing wrong with that. You can also visit any of the 12 sites that come with your membership. They feature high quality picture galleries and downloadable videos of other sexy young chicks and that's a thrill. It makes the cost of joining far more palatable.
Check some free galleries from Ashleys Candy below:
Conclusion: Ashley's Candy is a webcam site starring one beautiful girl. You don't see many of those. Usually the girls just charge $2/minute to perform for you. This girl likes to make sure you can access all her past shows for free and she likes to have a big audience for her weekly performances. She gets naked on camera at least once a week and she is always looking good. She dances, she thrusts that pelvis of hers forward in a seductive manner and she knows what you want from a lady. She is damn good at getting guys hard so let her work on you. It might not be worth joining because the archived webcam videos are low quality and there are no high quality picture galleries. That depends entirely on your view of webcam shows.
CLICK HERE TO VISIT ASHLEY'S CANDY