Free Teen Porn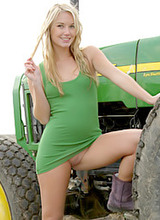 Bravo Girls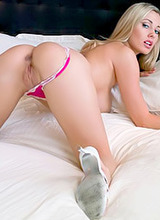 Shy and Naked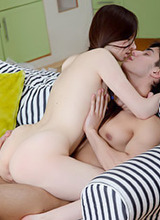 Vanilla Cuties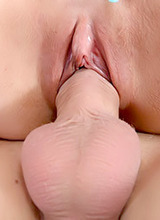 Sex TV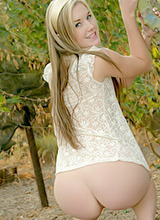 Pink Pussy Lips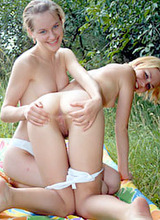 18 Years Girls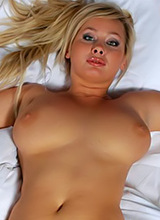 Hot Ass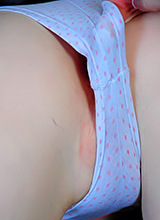 Cuties Bank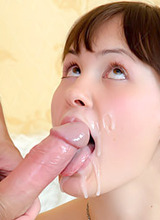 Spunky Nymphos
Bianca 19 Review — «Sexy legs, a tight little ass, a smooth tummy...»
The Tour Promises:
Bianca is 19 years old and of course this is her first site. The tour features many pictures of the young chick (more than most sites in fact) and should provide you with any thrill you need. She promises weekly updates, exclusive pictures, exclusive videos and high quality content. All that is sort of meaningless since every girl promises that. The more interesting stuff is what the content on the tour promises. I see the pictures and it appears as though she'll be wearing costumes, cute teen outfits and the occasional lingerie set to arouse us. All of that sounds amazing.
General Impressions: Bianca 19 is adorable and she flaunts that beauty on her site. She shows her tits and her ass and I'm not sure if she shows the pussy based on the tour alone. I'm enamored with the preview pictures showing her in a satin nurse's dress with a beautiful lace lingerie set underneath. The kitty cat set underneath that one is also arousing. Given all of that I'm quite confident this beauty will be able to provide the arousal that you require.
The Review: The most recent additions to the Bianca 19 member's area await you upon log in and the beautiful girl is looking at you from all the sexy pictures. She's adding one picture gallery a week and that's pretty slow. The site costs $34.95/month so it's hard to justify spending that much money for four updates. That's why it's not a good deal after that first month. Up to that point you're going to have a good time though.
Bianca 19 went live in October 2008 and when you browse the pictures you'll see them listed by the month they were added. Each month has a separate page and considering each month has four updates it's a really silly way of doing things. It creates unnecessary extra clicks and adds nothing of value to the site. The average picture gallery has 50-100 pictures and displays at 1280px. You can download the whole gallery in a zip file if you'd like a lovely permanent copy to refer to whenever you feel the need to visit Bianca 19 and her sweet young body again.
There are 71 picture galleries in the collection and Bianca 19 is generally the consummate teenage model when it comes to her clothing selections. She's most certainly the consummate teen where her body is concerned. She has soft and sexy legs, a tight little ass, a smooth tummy with no extra flesh and a nice little pair of tits. I'd guess they're A cups but they could be really small B cups. Her face is where a lot of her youth resides. She has that cute, innocent look that the best teenage models possess and of course her makeup is always done to emphasize her youthfulness. The pictures are then taken to show us how sexy she can be.
Every so often she'll throw in a set that looks more elegant than the typical teenage stuff. Seeing her in a sexy satin blouse with a beaded belt and tan stockings was a good example of this. There's another dress set that finds her wearing a shiny gold number. In that set she has her hair up and it allow us the chance to look at her face without it being framed by the long hair falling down either side. In those pictures and others where she has the same hair style she looks stunningly beautiful. It's truly astounding. This is why she has her own website. She's good looking enough that you could stare at her endlessly and achieve arousal without even seeing her naked.
Luckily for us Bianca 19 is more than happy to get naked and model her teenage body for us. You will see her perky tits all you want and she takes care to flash her hot ass too. She keeps her young pussy to herself though. That you'll have to dream about or try to admire through a pair of panties. She has a little bit of modesty. There are lots of teen models like her though so she's hardly alone in keeping her box out of the camera's lens. The rest of her body is hot enough that it will more than make up for her not giving it all to us when we want it. I love looking at her titties and could stare at them endlessly.
The videos are seriously underwhelming. Bianca 19 added four of them when the site launched and she hasn't gone back since. They play at 850x480 and 2600kbps for the WMV files and the MOVs are slightly lower quality. With only four of them it's hard to really have any fun. Most are just a couple of minutes long so she obviously wasn't making it a priority to entertain you through the medium of film. In the videos you will see her dance and prance. There's one where she looks like a ballerina as she models her nude frame. You can see her taking a bath and rolling around in bed. They're entertaining but there are so few of them. Without any bonus content the site is limited to 71 galleries and 4 videos and that makes the $34.95/month fee ridiculous.
Check some free galleries from Bianca 19 below:
Conclusion: Bianca 19 is adorable. The teenage model has one of the prettiest cute faces in the teen modeling business and she puts it on camera in 71 picture galleries and 4 videos on her site. She launched more than a year ago so the lack of movie content is unforgivable. With such a small selection of content and no bonus sites $35/month is too much money to charge. You'll get a month's worth of value out of it though. Visit the tour and have a look at Bianca 19. If you think she's pretty and you'd like to spend some time with her naked then she will be the girl of your dreams on her site, just not for long.
CLICK HERE TO VISIT BIANCA 19