Free Teen Porn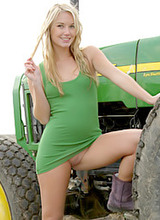 Bravo Girls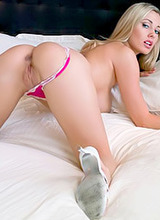 Shy and Naked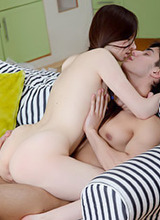 Vanilla Cuties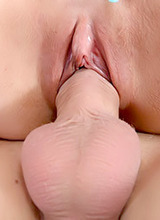 Sex TV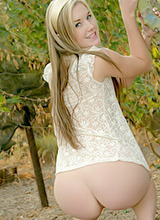 Pink Pussy Lips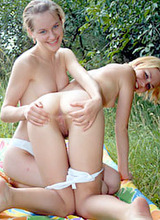 18 Years Girls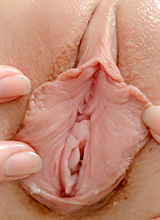 Sweet Girls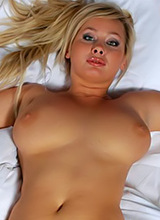 Hot Ass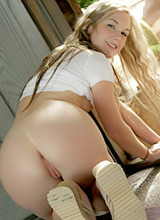 Anal Andels
Cum On Eileen Review — «cum splashing on her body...»
The Tour Promises:
Dexy's Midnight Runners probably never imagined the title of their most famous song would be used as the name of a porn site but Cum On Eileen is indeed a fun site starring a hot blonde that loves cum. She loves it on her tits, in her hair and everywhere. Many of the promises on the tour revolve around cum splashing on her body. She also promises you hardcore scenes, exclusive photos, high quality content, weekly updates and totally nude action. It looks as though she's still updating too.
General Impressions: Cum On Eileen is a terrific name for a site and although I'm sure there's plenty of solo content inside I'm pleased to see there's enough hardcore, blowjob and facial stuff teased that she has to have a considerable supply of the stuff ready for us. That means her site is going to be fun to visit and review. I love a good blowjob from a cute young chick like Eileen. There are many preview videos on the tour that I recommend you watch. They will inspire great arousal in you as they are intended to do.
The Review: The member's main page is loaded with information and only a few advertisements. There's a short message from Eileen welcoming you to her site and links to the most recent content sets. There are previews of upcoming picture galleries but nothing is dated, which makes me worry a little. Most of the time if there are no dates it means no additions. Let's assume she's giving us something new every week though. The six bonus sites are also listed and available with just one click. You'll have to log in to each individually.
The design is simple and straightforward. The picture galleries are listed 20 to a page and you just have to click an image to get the content you want. Most sets have 50-125 pictures and the beautiful girl with the sexy body can be seen doing the dirty deeds that make her so happy. The pictures display at 1024px, which is a little smaller than I was hoping for. Considering she still updates it's about time she upgrades to something better. Offering two resolutions so everyone can be happy would be the best possible solution.
I'm pretty sure that Eileen likes to wear wigs during her photo and video sets. I say this because there are some sets where her hair is so shiny it seems impossible and she models a number of different hair styles that would seem impossible for one person to achieve. Whether they're wigs or not doesn't matter though. She models lots of different hair styles for you and they all look interesting. There's one where she has really heavy bangs that I didn't really care for but the rest are fun and she looks good no matter what she does.
Eileen likes to get tit fucked too. He has large natural breasts that have a nice teardrop shape and a little bit of natural sag. Her ass is pretty big too but it comes on a slim body so it looks great. She's more than happy to turn around and let you check out her ass too and her man will shoot a few loads onto her butt cheeks during the scenes. He likes cumming big and hard. In the solo sets Eileen will pose in a variety of simple but sexy outfits where she models her beautiful body and tries to turn you on. She masturbates and uses dildos. The outfits include lingerie, tight t-shirts, tank tops, sexy bra and panty sets and tight jeans.
Because of all the oral sex and the cumshots the videos at Cum On Eileen are more important than on most solo babe sites. There are 104 to download and they come in four formats. You can choose from WMV, MP4, MOV and 3GP. The MOV files are the highest quality at roughly 1800kbps. The WMV are a little lower at 1400kbps and the MP4 are for the guys on a slower DSL connection. The 3GP is really only meant for your cellular phone. The video experience is a quality one so you don't have to worry.
She's done approximately 90 individual video shoots, some of which have been broken into multiple parts. About a third of them feature her working with a cock and the rest are solo where she poses, strips, masturbates and uses toys. I didn't spot any pussy fucking videos so I think she's all about handjobs, blowjobs and tit fucking. That's fine by me of course. She gives great blowjobs because she's so passionate about getting a facial. The cum spraying is what makes the site so much fun. Most of the loads end up on her face and she takes them like a good slut should. He gets her chin and cheeks and even her forehead sometimes. Some loads end up on her titties and a few on her ass and stomach.
There are six bonus sites that come with a membership to Cum On Eileen. Five of them feature hardcore fucking and sucking. In fact, they're all dedicated to it. They bring in new sluts for every update and they show the girls getting pounded hard. One is about gurgling cum, which is pretty naughty. There's another solo girl site in the mix but she has so few updates it's hardly even a site.
Check some free galleries from Cum On Eileen below:
Conclusion: Cum On Eileen is the online destination of this beautiful blonde chick with her nice natural titties. She is sexy and more importantly she is sultry. She absolutely loves to suck cock and she does it because she wants a big load of cum to be spilled on her face. She takes loads all the time and the more the guy cums the better she feels. The site is about half hardcore and half solo posing. She models lingerie and tight tops and other slutty outfits. She strips and masturbates. The hardcore is limited to blowjobs, handjobs and tit fucking and it should be plenty entertaining. I'm not sure if she updates but it looks like she does so I'm assuming the best. You can also enjoy the many bonus sites that come free with your membership and are loaded with hardcore sex.
CLICK HERE TO VISIT CUM ON EILEEN