Free Teen Porn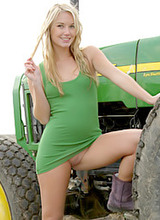 Bravo Girls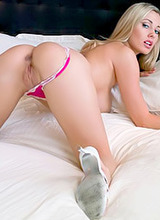 Shy and Naked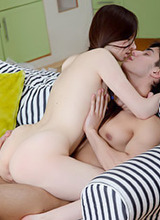 Vanilla Cuties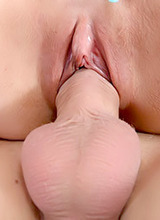 Sex TV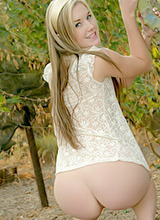 Pink Pussy Lips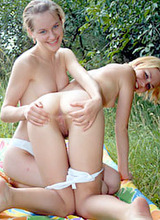 18 Years Girls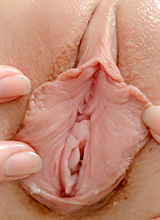 Sweet Girls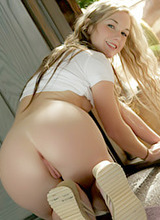 Anal Andels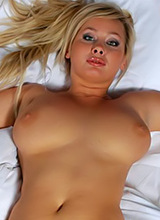 Hot Ass
Holli Paige Review — «Seeing her suck a dick was fantastic...»
The Tour Promises:
There are naked pictures of Holli Paige all over her tour so it's safe to assume you're going to see lots of her young pussy and her small teen tits. The promises of content are laid right out when they tell you specifically how many picture galleries and videos you can find inside. She also promises high quality pics at a minimum resolution of 1024px, full nudity, zip files for the galleries and an absolutely cute girl. There are high quality videos, screen capture galleries and multiple file formats to choose from. All of these things make it seem like a pretty good site.
General Impressions: The tour is utterly beautiful and it's fitting for a girl this youthful and cute to have such a good start to her site. She has the big lips that I love and her sweet smile reveals big teeth. I don't know about you but I can't help but think of oral sex when I look at that smile. Maybe that's the goal. She also happily flashes her pussy at us on the tour. She seems to delight in arousing guys with her body and based on the preview pictures I've seen she chooses some pretty tasty outfits with which to do that.
The Review: Recent pictures and videos can be found as soon as you log in and she's been good about giving you fresh image sets. It's every 3-4 days for the last month but the videos haven't been updated in more than six months so it's not all perfect. Your bonus sites are available at the bottom of the page and they sneak in a few advertisements for other sites as well. They're all the way at the bottom though so it doesn't really offend. There's a short welcome message but it sounds like it was written by the webmaster so you can safely ignore it.
The picture section is organized by the month the galleries were added. In practice it seems like a nice idea but really it just adds unnecessary clicks. Most months have ten galleries but they could just as easily have listed 20 galleries per page and let me browse multiple pages. Maybe they want to make it clear that this pretty girl is still updating regularly. She has more than 200 galleries for her fans to appreciate and most of them have 50-100 pictures with a few outliers going way above that.
The images display at 1024px and I'm surprised it's not a little higher. This content is still being shot and processed and I'm sure they're using a digital camera. They could easily give you 2000px images or offer you both types so members are free to choose. I found the pictures plenty pleasurable at the current resolution but I know some of you crave the bigger stuff and I can't blame you. There are zip files for every gallery and you can leave a 1-5 rating for a picture set to show how much you like it. If the set has a rating it will be displayed on the actual gallery page. It would be more useful on the picture browsing page.
In her image sets Holli Paige does sexy solo posing and will occasionally bring in another babe to spice things up a bit. The girls aren't doing more than posing together but it's always fun to see two hot chicks. Holli likes to be nude and takes great pleasure in showing you her pussy and her titties. She knows that guys like you love to watch and that it turns you on to see her flaunting it all. She is fully capable of taking advantage of that. You'll be able to get close with her young pussy all you want.
Like most solo girls Holli Paige has a sizable selection of outfits she poses in. She wants to arouse and she does a good job of it with her sexy many lovely looks. She is a cute teen first and foremost so you can expect lots of galleries in that mode. That means tank tops and t-shirts to go with tight jeans, short shorts and little skirts. Holli brings a little bit of sophistication to the table though so you can also expect to see the occasional lingerie set or a sexy dress or a lovely blouse. A lot of what she wears strikes me as fashionable and it gives her a sense of classy maturity that I really enjoyed. Those looking for the consummate sweet teen might be a little disappointed by those looks. You're being foolish if you are though.
The videos offer surprisingly naughty adventures. In her picture galleries Holli is mostly solo and softcore. She doesn't really even masturbate. Then you get to the videos and you see that there's dirty action going down. One scene features an amazing threesome with Holli, another chick and a guy. The chick and the guy end up fucking while Holli gets her pussy eaten and does some groping. At the end of that scene she gives a blowjob and takes the guy's load.There's a hot lesbian scene where Holli plays the submissive to a dominant chick looking to kiss and get off. She dances, she shows her pussy and sometimes she even plays with it. There are 34 videos and they are a whole new adventure.
Holli Paige also provides you with access to eight bonus sites. Two of those sites feature hardcore sex with young chicks. They're naughty and horny and they look great. The other six are solo babes just like Holli. They all look different and that's what makes it interesting. There's one chick with the biggest blue eyes you've ever seen and she is a total sweetheart peddling innocence in sexiness. There's another with dark hair and a girl that looks sort of like Holli but with blue eyes. There are many choices and the bonus sites make the expensive $34.95/month fee worth it.
Check some free galleries from Holli Paige below:
Conclusion: Holli Paige is full of surprises. She seems like the kind of teenage girl that would give you nothing but cute t-shirts and tank tops during her striptease sets but she turns out to be far more inventive and naughty. She loves to pose in all kinds of outfits from lingerie to an elegant dress to a sexy blouse to fully nude. Her videos feature some ridiculously hot action and I wish there was more of that naughty version of the babe on the rest of the site. Seeing her suck a dick was fantastic and she clearly has lots of experience with it. She is a hottie and if you want to see her cute frame up on camera being dirty and delicious you should join. The bonus sites will help soften the blow that the high monthly fee delivers.
CLICK HERE TO VISIT HOLLI PAIGE