Free Teen Porn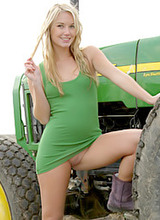 Bravo Girls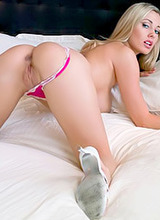 Shy and Naked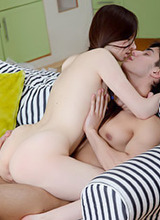 Vanilla Cuties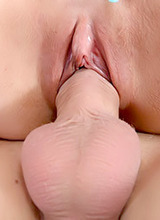 Sex TV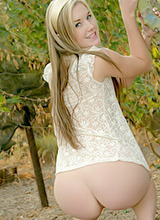 Pink Pussy Lips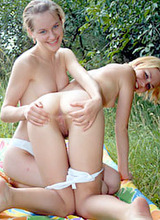 18 Years Girls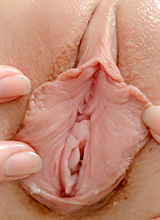 Sweet Girls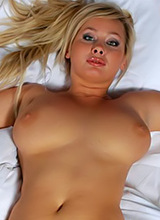 Hot Ass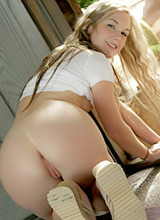 Anal Andels
Mia Kimmy Review — «Her teenage ass is a marvel...»
The Tour Promises:
Most girls that just turned 18 and are modeling on the internet don't look anywhere near as beautiful as Mia Kimmy. That's the fun of this young chick though. Her tour promises you exclusive videos and exclusive photos that are all high resolution. She promises you WMV and MOV formats and that they're downloadable. She promises zip files. Those are all pretty standard though. The more interesting stuff is what you see in the free pictures. Mia is a naughty girl and shows her young pussy and her little tits in her site.
General Impressions: Mia Kimmy is totally adorable. She looks 18 years old and she will probably be that way for another decade because of her slim frame, her small tits and her totally soft and sweet face. The tour is an overwhelming display of her beauty and there are pictures all over the place. I love that she appears to have a nice big selection of outfits to wear and that she doesn't have any problem showing off what lies beneath. I'm really looking forward to checking out her pussy and maybe seeing her play with it a little. There's plenty of fun there.
The Review: Inside the most recent updates are tucked between a couple of advertisements. Mia Kimmy has been updating her picture galleries once a week and she hasn't added any videos since the site went live in October 2008. This is basically a picture site and it's a shame she's not producing more content. $34.95/month is a lot to pay for a site with no bonus material and only four updates a month. Maybe she'll turn things around in the future or maybe we'll get some bonus sites.
There are currently 79 image sets and 6 videos. The picture galleries are organized by the month they were added so it's pretty easy to get through the content. Since most months only have four scenes I wish they had just listed them all on one page or 25 to a page or something. As it is right now you have to use up too many clicks to find the beautiful Mia Kimmy teen porn pictures that you crave. I want to be done with it in just a few flicks of the mouse. Most image sets have right around 50 pictures and they display in a Shadowbox gallery at 1280px. There's a zip file to download if you want a permanent copy for your hard drive.
In her delicious image sets Mia Kimmy poses in a variety of outfits. What I love is that those outfits aren't the typical and fairly boring teen fallback stuff. She's doing more than just throwing on a tank top or a t-shirt and smiling for the camera like a teenage cutie would. She puts on a sexy satin dress. She puts on a cute little kitty cat outfit that will devastate you. She wears an elegant blouse. She dresses as a French maid looking to seduce the master of the house. She does all of these things because she knows we want variety. If you're just looking for the adorable teenage outfits she might not be the right girl for your satisfaction.
Her teenage ass is a marvel. Her whole body is fantastic, in fact. She is slim and soft like a teenage model should be. It doesn't look like she works out too hard so she doesn't have that overly hard or muscular look. She's just a teenage chick that got genetically lucky so she stays nice and thin.
Mia has several sets with another teenage babe. This one is young and blonde with the same kind of body and girls are fond of getting naked together. These aren't lesbian scenes so much as they're about two girls getting nude and doing a tiny little bit of touching. Their hands tend to drift and will sometimes come in contact with the tits but they're not going to finger pussy, kiss or masturbate with each other. It's just teen hotties exposing their bodies and we can all celebrate that. Mia doesn't masturbate in any of her picture galleries. She's all about modeling the beauty of the youth she possesses.
When you get to the videos things change a little bit. Mia doesn't get into full-on teen masturbation but she does get a little bit frisky. She will put a hand down her panties and touch her naughty box. She'll let a hand from behind the camera come out and touch her down there. She'll moan quietly and then she'll beg him to touch her more with her eyes. The videos look good at 852x480 and 2000kbps but there are so few of them it's kind of silly. They haven't been updated since the site went live more than a year ago so I'm assuming she's just not going to add anything else to them. You only get one tiny preview picture per video so you'll be downloading them to find out what's happening. A few screenshots would have been nice.
The greatest weakness here is that there's no bonus content at all. There's a space on the member's main page where it says Bonus Sites but it's totally empty. Perhaps when Mia Kimmy stops shooting new content they'll eventually give you access to some of the other sites the folks behind this one produce but for now it's just you and Mia for $34.95/month.
Check some free galleries from Mia Kimmy below:
Conclusion: If her site wasn't so expensive I would be recommending that you join immediately to experience the beauty and wonder of Mia Kimmy. It's a pretty pricey proposition at $35/month and she's only updating once a week with a picture gallery so you're not getting good value after that first month. If you join you get to see the cute teenage brunette modeling her sexy outfits, doing hot stripteases and playing with her sexy pussy. She is deeply pleased by showing off for you and you'll feel the same way about seeing her body. It's difficult not to get excited. For that reason I think it's worth a shot if when you see the tour you really like what you're looking at.
CLICK HERE TO VISIT Mia Kimmy